Working therapeutically with teens requires a combination of
flexibility,
ingenuity
and
gravitas
. I have a passion for relating to and aiding adolescents in their
quest to define themselves
during the pivotal preteen and teen years.
Sometimes, kids lose their way and get stuck. Calling in a neutral party to assist in
creating a new perspective
helps.
Treating adolescents is an
art form
, requiring unique sensitivity to the delicate life stage, appropriate use of irreverence, and boundaries clear enough to simultaneously
advocate for the child
while
supporting the adult
caregivers and their expressed
limits
. I have built a word of mouth following from successes working with preteens and teens, whose families appreciate my candor and quick results.
I have years of experience establishing rapport with teens, and bringing adolescents from social isolation and depression to a
positive
, healthy self-image and improved family and peer
relationships. Talk to me about my Tween & Teen Assertiveness program and treatment for victims AND perpetrators of bullying.
---
Powered by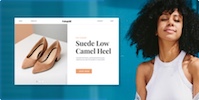 Create your own unique website with customizable templates.